Qatar National Museum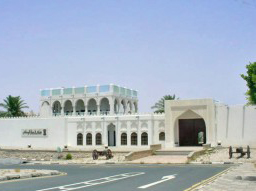 The Qatar National Museum was inaugurated on 23rd June 1975 in a restored palace built during the beginning of 20th century by the late Sheikh Abdullah bin Jassim Al-Thani, who used it both as his residence and the seat of government.
The museum was designed and decorated by local architect Abdulla Al Mail, retaining much of the original architectural design and features.
In 1980, the building won the Agha Khan award for restoration and rehabilitation of Islamic architecture.
The Qatar Museums Authority has engaged the eminent architect, Jean Nouvel, to design a new National Museum that will preserve the original palace while creating an unprecedented 21st century institution celebrating the culture, heritage and future of Qatar and its people. The museum is presently closed during construction with an anticipated reopening in late 2013.
Contact
P.O BOX: 2777
Doha, Qatar
Phone:
+974 - 4452 5555
Fax:
+974 - 4452 5556
Web
:
www.qma.com.qa
Related News
Comments
You must
login
to post comments.