Doha Modern Indian School (DMIS)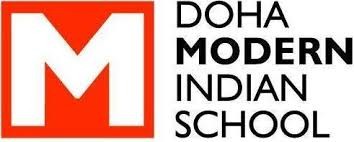 The Doha Modern Indian School also called as DMIS is a premium educational institution in Qatar. It was founded in the year 2005 and is the invention of Mr. Mohammed Taleb Al-Khauri, a renowned philanthropist & business tycoon. He heads the Taleb Group of Companies in Doha, Qatar. The Doha Modern Indian School is one among the 3 schools under the aegis of the Taleb placard which is marching forward in its attempt to produce worldwide citizens. When you opt for the DMIS you can sense the individual care which you will get from the affable, benevolent & considerate individuals who are professionals in the particular areas. This school is a haven which unbolts up a globe of information. The Education comprises of 5 stages – kindergarten, primary stage, middle stage, secondary & senior secondary stage.
CBSE
The school offers quality education on the basis of the Central Board of Secondary Education (CBSE), New Delhi. It is affiliated to the CBSE and is endorsed by the Supreme Education Council, State of Qatar. The academic year in this institution comprises of 2 terms- The 1st term starts from April & goes on until September. The 2nd term begins from Oct to March.
Amenities
The institution is accommodated in a intention constructed air conditioned structure with roomy class rooms outfitted with online amenities, projectors, ICT labs, computer network, music room, audio visual room, art studio, music room, etc.
Contact details
Doha Modern Indian School Address P.O. Box 47391, Abu Humour, Doha-Qatar Landlines 44583121 / 44583122; Fax: 44583124 E-mail
[email protected]
Phone numbers Assistant Principal Ph: 66801087 Admin Officer Ph 33526567 PRO Ph 55896313 Registrar Ph 55532478 Accountant, Ph 55896005 Office Timings from 7:00 a.m. to 3.30 p.m.
Comments
You must
login
to post comments.