Indian School, Sohar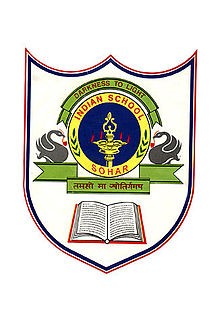 Indian School, Sohar (ISS) is a prominent educational institution in the Sultanate of Oman.
History & profil
e The ISS was founded in the year 1982. It is one of the 15 educational institution that is managed by the Indians Embassy, Oman. ISS is a senior Co-educational institution and is affiliated to the Central Board of Secondary Education (CBSE), New Delhi. The school strives in nurturing the academic, social , emotional & the physical potential to the maximum. The ISS follows education fineness for the students in the global community by means of education Indian dependent education which evolves into conscientious, principled internationally mindful all-time learners. This educational institution aspires to a be school of fineness & holistic improvement kid's character building character for the younger ones, providing to the students with diverse potential & ability moulding them into actual acheivers. The school is equipped with essential amenities like library, computer & science lab, playground, transport, retc.
Contact details
Indian School Sohar Al Hambar, Sohar, Oman P.O.Box: 846 , P.Code: 311 Sultanate of Oman Telephone: +968 26841885 Fax: +968 26844504 Email:
[email protected]
Related News
Comments
You must
login
to post comments.