Universal Studios, Hollywood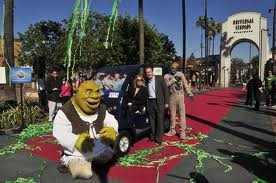 The Universal studios, is a much preferred tourist destination among visitors coming to Losangeles. It is situated in the tinsel world of Hollywood. This renowned movie studio theme park has various themes integrated into it. You can find many a number of motion themes integrated. A few films comprises of Terminator 2 in 3D and Shrek in 4D. You can find the rides such as Jurassic park, revenge of the mummy, the Simpsons ride incorporated with television and movie show themes. Some of the live shows, you can admire are the water world, the Special effects stage, etc.

You can also visit the carnival funhouse known as House of Horrors and most significantly a studio excursion, which displays clippings from well-known films like, King Kong 3-D, Jaws, Fast and the Furious, etc.

City walk
You can find this as 3 block amusement, shopping promenade, dining, etc. Some of the alternatives you have are 19 screen film theater that shows IMAX, interior skydiving, 7 night spots, several spots to eat, and thirty shops.

5 towers
"5 towers" is the novel interactive open-air concert site on Universal Citywalk that has technologically sophisticated staging method. You will find the stage is outfitted with motion capture sensors, thousand of LED fixtures, an enormous video monitor, 5 soaring forty foot light tower sculptures and sophisticated audio system. The new staging system functions as the structural creative showpiece for City walk, anywhere the concert goers and artists gather in lively surroundings to take pleasure in live music.

Opening hours
The Universal Studios is normally opened on week days from 10am to 6pm and on Sat & Sundays; it is opened from 10am to 6pm.

Address

Universal Studios, Hollywood
100 Universal City Plaza, Los Angeles, CA 91608
Pn.No: 8008648377

Related News
Comments
You must
login
to post comments.