Savannah, Georgia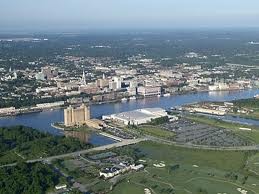 The Savannah is the biggest city in the Georgia. State. It is a popular tourist destination among the tourists. The area boasts of popular tourist spots such as the Tybee Island (previously called as the Savannah beach), Temple Mickve Israel (America's third ancient synagogue) and Tybee Island Light Station.
Temple Mickve Israel
This oldest synagogue is situated in the in the significant Savannah's Monterey Square. The synagogue was sanctified in the year 1878. It is a unique example of a synagogue designed in the Gothic style. This holy place finds a place in the 1980 National Register of Historic Places.
Savannah is well-known for its squares some of the renowned squares are
Johnson square
It is one of the primary and biggest squares in Savannah. The square is named in remembrance of South Carolina's colonial governor, Robert Johnson. A visitor will find two beautiful fountains located in the square.One can witness the sundial, which is dedicated to Colonel William Bull, the lieutenant governor. You can find four panels on the sundial, each located on its square granite base's side. The sundial is placed on the marble shaft's top and is made up of bronze. On panel replicates a 1734 year map of Savannah.
Some o f the other prominent squares in Savannah are the Ellis square, Wright square, Telfair square, etc. .

Address
The Marshall House
123 East Broughton Street
tel: (912) 644-7896
toll free: 1-800-589-6304
fax: (912) 234-3334

Related News
Comments
You must
login
to post comments.