Museum of the Duomo (The Duomo Museum)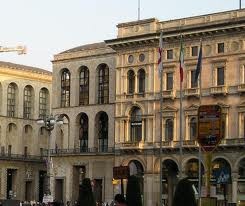 The Duomo Museum is a popular tourist spot in Milan. You can find more than twenty rooms in this museum, which repeats the olden times of Milan's attractive and astonishing Cathedral.

You can find more than two hundred artifacts which include tapestries, statuary, terracotta sketches, embossment, paintings, graphic material, glass door, and wooden models. There is also a segment dedicated to the historical and musical archives' documents. Only researchers are permitted to enter this section.

Due to atmospheric contamination, which degraded several art works and also due to other materials availability, the museum was expanded in between 1974 to 1977 with the inclusion of ten rooms, some of them are of immense architectural prestige and are meticulously reorganized as per the chronological and historical project.

You can see plenty of historical photos. From the roof of the museum you can hae a picturesque view of the Alps, the adjoining skyscrapers etc.

Opening hours
The museum is opened from 9.30am to 12.30pm & from 3pm to 6pm, on all 7 days in a week.

Address
Piazza del Duomo 12, Milan, Italy
02-860-358

Related News
Comments
You must
login
to post comments.