Lake Chala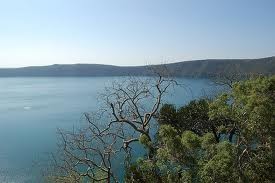 Lake Chala is a crater lake formed in a caldera. It is situated on the Tanzania-Kenya borders on Mt.Kilamanjaro's eastern peripherals. The lake very close to the Moshi town and is in the northern direction of Taveta town at a distance of 8kms. Based on the different seasons of the year, the lake changes into various colors like green, deep blue and turquoise. A crater rim of 100 m encloses the lake. The lake is filled by ground water, which flows at a rate of approximately 10 million m2 per year.

The lake houses the Lake Chala tilapia fish species (Oreochromis hunteri). At present ht fish is regarded as gravely endangered one and is in the threatened species red list of IUCN.

The spectacular volcanic area has attracted tourism a lot of tourists are flocking Lake Chala in large numbers. It is a great place to have a wonderful stroll, and camp with your family members. Yu can also swim in the lake and have a wonderful dinner with your friends.

You can also indulge in other activities like reading you r favorite book under a tree's shade or simply enjoy the beautiful scenery of the lake.

Address
Lake Chala
Moshi, Tanzania

Accommodation near lake Chala
Honey Badger Lodge
3.0 of 5
Dar Es Salaam Road, Moshi, Tanzania
+255767551190

Related News
Comments
You must
login
to post comments.