Bahrain Oil Museum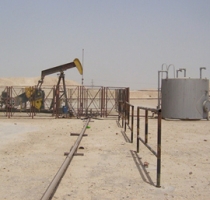 Located a few meters from the first oil well discovered in 1932 near Jebel Dukhan, or "Mountain of Smoke", at Sakhir, the Oil Museum was officially inaugurated in 1992.

It houses old drilling equipment, samples of rocks found underground, topographical maps and some information about the companies that had participated in the exploration for oil.

Bahrain was the first country to discover oil in the Arabian Gulf region.





Related News
Comments
You must
login
to post comments.