Nikko Botanical Garden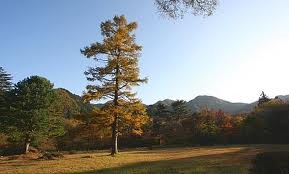 The Nikko Botanical Garden spread on an area of 26 acres is a renowned tourist spot. The botanical garden is administered by the University of Tokyo's wing, the Graduation School of Science. The garden is situated in Nikko city of Japan at a height of 647 meters above sea level, with undulating landscape, ponds and streams. Excluding Mondays, the botanical garden is open to the public on all days.

The Nikko Botanical Garden was setup in the year 1902, as a division of Koishikawa Botanical Garden in Tokyo. You can find about 2,200 kinds of plant varieties, out of which 130 varieties are of pteridophytes. 70 species belong to gymnosperms and 2000 types are of angiosperms) with an excellent assortment of shrubs and moderate plants.
The garden also houses 22 out of the 24 native varieties of Acer, more than 10 Japanese Prunus varieties, 80 species of rhododendron. You can also find fern garden with 60 varieties, and bog garden. The rockeries have hundred types of Japanese Alpine plants, along with Korean and Himalayan plants.

Opening hours
The botanical garden is opened from 9:00am to 4:30pm

Address
Nikko Botanical Garden
1842 Hanaishicho, Nikko, Tochigi Prefecture 321-1435, Japan
+81 288-54-0206

Accommodation near the botanical garden
Chuzenji Kanaya Hotel
2482 Chugushi, Nikko, Tochigi Prefecture 321-1661, Japan
Phone Number:+81 288 51 0001



Related News
Comments
You must
login
to post comments.