Sultan's Armed forces museum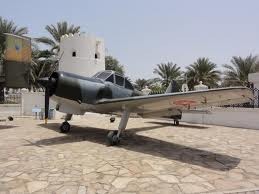 Ever since the Islamic era, the SAF, Sultan's armed forces museum offers an excellent insight into the expansion, progress and status of the sultanate. The museum houses a lot of valuable artifacts, with maps, photos, belongings to express the political and military expansion of Oman.

Some of the valuable mementos speak about the quarrel amid the diverse tribes, civil rebellion and authority of the Europe and Portugese occupations.

At present the museum is accommodated inside the renovated Bayt Al Falaj Fort in the distinct of Ruwi. The fort was constructed in the year 1845. Sultan Qaboos Bin Said issued orders in 1978 to make the ultimate residence for the museum, which was fully implement in 1988.

A lot of arms and ammunition are kept on display at the museum. In the old portions of the museum, you can find an extraordinary collection of military automobiles, right from the chieftain tanks to Bell Huey helicopters, tiny ship and aero planes.

Opening hours
The museum is opened from 0800 hr to 1330 hrs, form Saturday to Thursday.

Admission tickets
For adults the entry fees is RO 1, for kids it is 500 Baisas, admission fees is exempted for the military staffs

Address
Bayat Al Falaj Fort, Ruwi
Ph: 24312651

Accommodation near Sultan's Armed forces museum
ROTANA HOTEL
(at the rear) of Zawawi Mosque, near Ice
Muscat, 133
Oman
1-800-230-4134

Related News
Comments
You must
login
to post comments.