The Luna Park, Tel Aviv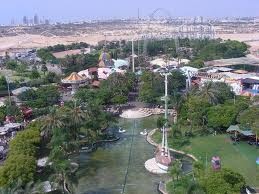 The Luna Park is a renowned amusement park in the city of Tel Aviv, Israel. It is spread on an area of 12 acres with palm trees, green patches and eucalyptus trees.
Ballerina
Your little ones can have a storming dance with this ballet dancer ride. Your kids will have the pleasant feeling of being swayed sideways and upwards, left, right and in different directions. The ride is safe, if your kid is above 6 years, otherwise you can accompany your kids, and have a pleasant ride experience with Ballerina.
Space Rocket
Your children can have a pleasant experience with this space adventure. Once your kid sneaks into the space ship, the spaces journey kick starts, with the countdown of one, two, three, you kids will go away from atmosphere and will be in the midst of planets and stars. They will be in close proximity of glossy moon, Saturn, Jupiter, or even with Ursa Major. The space rocket gives a shaky moment for the riders, making them feel like genuine astronauts.
Some of the other attractions, which your kids can ride in the park, are Horse riding carousel, Space rocket, The Italian and Hollywood carousels, etc.
The adults can try their hands with Black mamba, Anaconda, Bumper cars, Pirate ship, Ferris wheel, The Chain carousel, Water slides, Top spin, Sky loop etc.
Opening hours
The park is opened on all days except on Fridays from 10:00 to 21:00 hrs, but the opening time is subjected to change due to the varying weather conditions.
The park is closed on Fridays.
Admission fees
For a single ticket, i.e., above two years of age, the entrance ticket is 98 shekel.
For pensioners the ticket is 78 shekel. The pensioners should furnish proper pensioner id.
Address
The Luna Park
Rokah Avenue
Tel Aviv, Tel Aviv, Israel
Tel.No: +972 3 6427080

Related News
Comments
You must
login
to post comments.