The Loire valley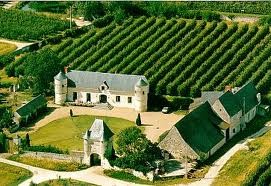 The Loire valley extends up to a distance of 280 kilometers (170 mi). It is situated in central France in the center stretch of the Loire River. It constitutes roughly an area of about 800 sq.km in size. It is called the Garden of France because of the large quantity of vineyards, artichoke, orchards, cherry and asparagus fields all along the banks of river Loire. In the year 2000, the UNESCO added the Loire valley to the world heritage site list.
The climate in the Loire Valley is very mild. A number of manor house called as châteaux in French is situated in the Loire valley. Some of them are Château de Villandry, Château d'Amboise, Château d'Ussé, Chenonceau and Château de Chambord. These entire chateaus are built in lush green landscapes and it is real visual treat for the visitors.
How to get there
From Paris Charles De Gaulle Airport, Lire vally is located at a distance of 124 miles. There are lots of cheap flights available.
Accommodation
HOTEL VINCI LOIRE VALLEY
Tel: +33 (0) 2 47 30 40 40 - Fax : +33 (0) 2 47 30 40 77
eMail : [email protected]

Comments
You must
login
to post comments.