New Orleans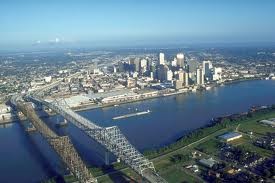 New Orleans is a major port in the United States. It is the biggest metropolitan city in the Louisiana state. The city boasts of a number of tourist attractions, ranging from the well-known French Quarter, and the notorious life of Bourbon street, to the St.Charles avenue ( the dwelling to Tulane and Loyola universities. It has a number of boutique and antique shops. It is an ideal spot for the "wild weekends" and for the spring break destination. It houses the Audubon Nature Institute, the Audubon zoo and the park.
Audubon Nature Institute:
It is a family of parks and museums the is devoted to the natural based in New Orleans., Aquarium of the Americas, Audubon Zoo, Audubon Park, Freeport-McMoRan Audubon Species Survival Center, Freeport-McMoRan Audubon Species Survival Center, , Audubon Center for Research of Endangered Species (ACRES), Audubon Insectariums, & Audubon Wilderness Park are some of the attractions in New Orleans.
Audubon Zoo
The zoo is spread on an area of over 58 acres and houses nearly 200 animals. Some of the displays encompass orangutans, gorillas, Louisiana swamp exhibit, etc. The zoo houses white alligator sand two rare white tigers.
Audubon Insectariums
It is an entomology museum devoted solely for the insects.
Some o the atarctions in this museum include,
Louisiana swamp galley: Massive animatronics insects and large sized display provide the visors a bug's eye view on the worls of insects.
Louisiana swamp gallery: The Louisiana wetlands' sounds and sights are portrayed with aquatic defects and the aquatic animals.
Termite gallery: All the way through a New Orleans' wooden skyline, the Formosan termites can be seen.
Butterfly garden: Hundreds of butterflies inhabit the garden, the visitors can interrelate wet these butterflies.
Metamorphosis Gallery: The complete life cycle of insect are portrayed in this working lab.

Accommodation in New Orleans
Hotel Monteleone
214 Royal Street
New Orleans, Louisiana 70130-2201
Phone number: (504)523 3341 | Fax: (504) 528-1019 | Toll free reservations 866-338-4684

Related News
Comments
You must
login
to post comments.