Central Mall, Fort Smith, Arkansas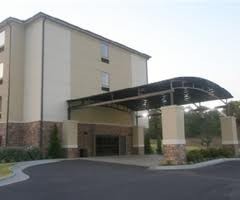 The Central mall is the biggest shopping centre in terms of surface region in the city of Fort Smith of Arkansas state, US. It is situated adjacent to the Interstate 540.A multinational financial and professional service organization called Jones Lang LaSalle, Inc administers the shopping center. The mall was opened to the public in the year 1971 and in 1999, a major restoration was done with new amenities included, such as skylights, fresh flooring, site finishes and site lighting. Other facilities include foot court in the shape of a dome with exterior eating area, a kids play area, etc.

Some of the anchor stores found in the mall are Dillard's, J.C. Penney, Dillard's Men's Store and Sears.

Some of the major retailers found at Central mall.

The Children's place
This is a major kid's apparel store. Here you can find a broad range of kids clothing right from toddler clothes to big girl and big boy garments that includes shirts shoes, dresses, pants, school uniforms, jeans, and others.

Aeropostale
This is a leading men & women apparel store that provides a collection of top quality, energetic oriented women and men's garments, shoes and trimmings at convincing values.

Claire's
This major store provides trimmings, jewels, ear piercing services to young ladies, girls in the age group of 3 to 28 years.
Some of the other well-known retailers you can find in this mall are departmental stores like Sears, JC Penney, Dullards, Eyewear outlets such as Pearle Vision Express, Lens Crafters, Sears Optical, Bath health & beauty stores like Dead sea beauty, Toy Games stores like GameStop, Spencer Gifts, Radio shack, Toy Rush, etc.

Opening hours
The mall is opened on Monday to Saturday from 10:00am to 9:00pm.
On Sundays, it is opened from 12:30pm to 6:00pm

Address
Central Mall
5111 Rogers Ave.
Fort Smith, AR 72903
(479) 452 4706

Related News
Comments
You must
login
to post comments.