Al Qurain Martyrs Museum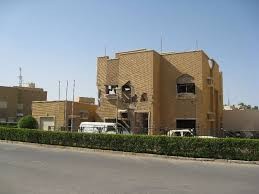 The Al Qurain Martyrs Museum is a must visit place if you happen to be in Kuwait. It is here where the frightening battle took place between the invading Iraqi troops and the Kuwaiti freedom fighter group known as Al-Massilah. This incident took place in the year on 24th Feb, 1991. In remembrance of the martyr who died in this gruesome battle, the Al Qurain Martyrs Museum was established. When you visit the museum you can observe the disastrous remains of the historic battle. You can find numerous plaques which exhibit the list of freedom fighters who laid down their valuable lives. The ground floor exhibits remains several artefacts from the battle. You can also have a birds eye view on the rebuilt scaled replica of the region. You can also find images of the martyrs and their families. You can also come across displays like Machine guns, Shell casings as well as several documents.
Address:
Al Qurain Martyrs Museum Block 4, Qurain, Kuwait
Related News
Comments
You must
login
to post comments.