The Yuvabharathi International School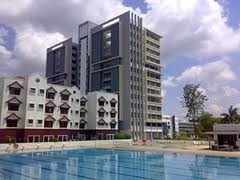 The Yuvabharathi International School is another famous Indian School. It is afliated to the Central Board of Secondary Education (CBSE), New Delhi, India.
Some of the salient features of the school are
The teacher student ratio is in the ratio 1:25
The classroom strength is capped at 36.
Due Individual attention is given to each and every student.
The other features are it has multimedia teaching facility, spots and other extracurricular activity facilities. .
The school strives to give value added moral education.
Contact details
Yuvabharathi International School
# 3 , Hu Ching Road, Jurong West
Singapore – 619 651
Phone : +65 62652342
Hotline : +65 90405969
Email: [email protected]
Related News
Comments
You must
login
to post comments.