Tanzania Profile and History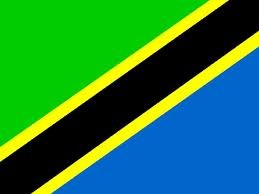 Profile
The Union Republic of Tanzania is a nation situated in the eastern part of Africa, which is bordered by countries Uganda and Kenya in the north, Democratic Republic of Congo, Rwanda, Burundi, in the west, by Malawi, Zambia, Mozambique in the south, and the Indian Oven in the east.

The country of Tanzania comprises of 26 mikoa (areas), which also includes Zanzibar, a semi-autonomous area. President Jakaya Mrisho Kikwete is the head of state. From 1996, Dodoma is functioning as official capital of Tanzania, in which a few government offices and parliament is situated. Right from the period, when Tanzania got Independence to 1996, Dar-es-Salam, functioned as political capital and Business capital of Tanzania. The city also serves as a big port and also as the defacto seat for a number of government organizations.

Tanzania got its name from Zanzibar and Tanganakiya, which was combined in the year 1964, to create the Zanzibar and United Republic of Tanganyika, which was renamed in the same year as United Republic of Tanzania.

Capital: Dodoma
Independence: Tanganyika (9 December 1961), Zanzibar (10th Dec, 1963),Combined on 26 April 1964
Language: English, Swahili (de facto)
Religion: Christians (62%), Muslims (35%), native religious grouping (3%).
Time Zone: EAT (UTC+3)

History
Tanzania is probably one of the most ancient occupied regions on the planet. Fossil traces found reveal pre-human hominids and humans, which dates back to more than two million years ago. The country was later inhabitated by communities of hunter gatherers, mostly the Khosian and Cushitic speaking people. Some two thousand years back, in a succession of migration, the Bantu speaking individuals started to arrive in Tanzania from western parts of Africa.

Right from the early first Millienium AD, the coast of East Africa was visited by merchants and explorers from western parts of Indian and the Gull of Persia. In the early 8th or 9 Th centuries Islam was adopted by inhabitants in the coast of Swahili.
Seyyid Said, the sultan of Oman acquired the coastal strip, and in 1840, shifted his capital to the city of Zanzibar. During his reign, Zanzibar acted as a hub for slave trade.

During the latter parts of the 19th century, the Germans conquered the area, .which is present day Tanzania, (excluding Zanzibar), Burundi, and Rwanda and incorporated into the German East Africa.

The post first world war period witnessed the charter of league of Nations declared the area as British Mandate, excluding a tiny north west region, which was relinquished to country of Belgium, and afterwards became Burundi and Rwanda and also a tiny region in Kiong Triangle (south east) and integrated into the present day Mozambique(Portuguese East Africa).
In 1961, the rule of Britain came to an end, and a moderately peaceful transition to autonomy took place.

Comments
You must
login
to post comments.