Saffori Land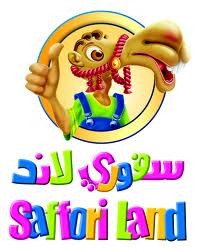 The Saffori Land is a renowned amusement centre in Riyadh. It is situated on the 3rd floor in the Othaim mall. The place has lot of rides, games and other entertainment activities for the kids. You can find a plenty of diverse games that is suitable for individuals of all age groups. Each Monday, you have the convenience of witnessing the all throughout the year, the major kids entertainment festival.
Provides an exciting atmosphere
This entertainment festival is planned to provide an ambiance of excitement & delight amid the visitors & shoppers that would encourage them to improve their rapport with them. On Tuesdays, your children can obtain coupons to take part in the game for free at the Saffori land which is worth against for the every procurement (SR 100) made at the Al- Othaim Mall.
Crazy twister
This is one of the star attractions you can find at the Saffori land. This steel sit down roller coaster has green track with green support theme. Your kids and family memeberscan have a great time by enjoying this awesome roller coaster.
OPENING HOURS
9:30 AM to 11:30 PM
Contact details
Saffori Land
3rd floor
Othaim mall
Kharis Branch Rd, An Nasim Ash Sharqi, Riyadh 14241, Saudi Arabia
Tel: +966 11 254 0000 ext 202
Fax: +966 11 254 6666
Email: [email protected]
Related News
Comments
You must
login
to post comments.