Ramat Aviv Mall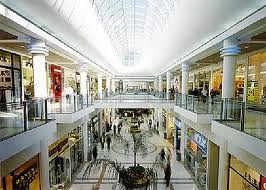 Ramat Aviv Mall is a shopping center located at Einstein Street in Tel Aviv's Ramat Aviv neighborhood. It is the most costly shopping mall in Israel. It occupies the 35th slot, as the most expensive mall in the world.
The mall is spread on a retail floor area of 192,000 sq.ft (17,800 sq.meters). It houses 140 shops on two storey.
Three anchor stores are located inside the mall
Hamashbir Lazarchan: It is a foremost departmental store chain in Israel with 33 outlets in Israel. The branch at Ramat Aviv Mall, deals with all the necessary day to items.

The other two anchor stores in the mall are Zara and Super-Pharm.
Calvin Klein: you can shop for your latest trendy wear, at this leading fashion outlet. You can find the latest jeans, underwear, jewelry and watches for both men and women as well as for the little ones.
Some of the other notable fashion stores you can find in this mall are Benetton, Ralph Lauren, Castro, Golf & co, Bershka, etc.
You can pamper your taste buds at the yummy food outlets like Burger King, Mc Donald's, Sbarro, Arcaffe, Illan's house of coffee aand Boston Deli.

You can also drop in at the Shufersal supermarket for your day to day needs.
Colombia, the sports & outdoor outlet offers you the modern sports and games items.
You can shop for your kid's need at Shilav, Happening and Paalton. You can purchase the fancy play items for you little ones at these kids' stores.

Opening Hours:
The mall is usually opened from 09:30 to 21:30 hrs.

Address
40 Einstein St.,
Ramat Aviv,
Tel Aviv
Tel: 03-6426612

Related News
Comments
You must
login
to post comments.