Lake Chūzenji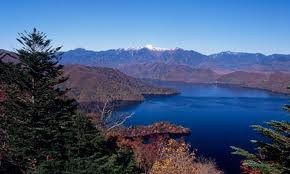 Lake Chūzenji is a renowned tourist spot located in the Nikko National Park, in the Nikko city of Japan. It is a beautiful lake is located inside the Nikko National Park. Shodo, a priest discovered beautiful lake, when his faction was successful in scaling Mt.Nanai. During the mid Meji era and in the early part of the Showa era, several European embassies constructed holiday villas along the shores of the lake. These villas are renewed and are open to guests. You can stay in any of these refurbished guesthouses and enjoy watching the panoramic views of Lake Chūzenji.

Some of the other attractions, you can see around the lake are an ancient Futura temple, the kegon falls and Chuzenji Temple. All around the year, there is something in store for you. During the spring time, you can find the beautiful cherry flower blooming, all around the shores of the lake.

During the summer season, you can flee from the sultry climate of the metropolis and land here at, Lake Chūzenji, to watch the birds and also go for hiking. In the winter you can also participate in the ice and snow festival and can also indulge in other activities like skating & skiing.

Address
Lake Chūzenji
Chugushi, Nikko, Tochigi Prefecture 321-1661, Japan

Accommodation near Lake Chūzenji
Hotel Lake Garden
2484,Chugushi,Nikko-city, Chuzenji-ko, Nikko / Kinugawa, Japan 321-1661
Ph.No: 0288-55-0506.

Related News
Comments
You must
login
to post comments.