Khiran resort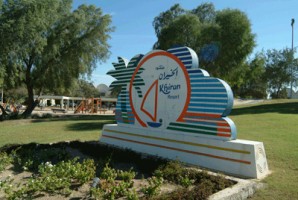 Looking for a perfect weekend getaway to soothe your tired muscles and refresh your brain? Well, Khiran resort can be your ideal destination to rejuvenate your tried body and soul. This seaside resort is loaded with tons of entertainment activities. The Khiran resort is situated in Al Khiran district and is located at a distance of about 120 kms from the Kuwait city. Tourist Enterprise company, a semi govt company administers this resort.
Some of the entertainment activities you can indulge in
You have innumerable amusement activities to choose from. You can plays a variety of sports at the indoor game centre like bowling alley, video game, snooker, etc . You can also relax yourself in the two sprawling swimming pools. You can also pamper you taste buds with the awesome lip smacking delicious dishes at the 3 tasty restaurants - Al Bandar(sea food restaurant) Al Baraha (/Arabic food//Lebanese /(barbeque), Sea Club (multicuisine), and thus accomplish your craving appetite. You also have the facility of playing youra favourite game at the well laid football, basket ball, and volleyball and tennis court. You can also go for long boat rides.
Kids club
You little ones can exhibit their creativity and talent by taking part in various activities like drawing, language learning, painting, sewing, contest, etc.
Accommodation
You can get different kinds of accommodation at this resort. You have chalet, villa, upstairs studio room and downstairs studio room, etc.
Other amenities available
Spa, Marina yacht club, wireless, internet, laundry, internet cafe, supermarket, clinic, etc On the whole the Khiran resort can be you perfect weekend break from the hustle bustle city life and get both your body and soul completely recharged to face the challenges of life when you go back.
Contact details
Khiran Resort, Kuwait TEL: (00965) 23 95 11 22 FAX: (00965) 23 95 13 18 E-mail:
[email protected]
P.O. Box: 27 Al-Zor 66051 Kuwait
Reservation office
Tel: (00965) 25 62 72 30 Fax: (00965) 25 62 19 62 Sales and Marketing Office Gulf Street, Salmiya, Kuwait E-Mail:
[email protected]
Our Reservation Office is Available from Saturday till Thursday Time: From 09:00 A.M till 12:30 P.M From 04:00 P.M till 07.30 P.M
Related News
Comments
You must
login
to post comments.