Heidelberg Indian Students Association (HISA)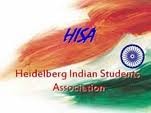 Started by the Indian Association at the Heidelberg University, HISA is a nonprofit organization which mainly focuses at maintaining and assisting to develop by means of its socio – cultural happening, the incredibly diverse culture of a unique and beautiful Country called India.

Heidelberg University has acknowledged the HISA and it provides the Indian students' regular interests. It also assists in introducing the Heidelberg community to the India's affluent heritage and culture. The association committed to the Indian students' wellbeing and to promote exchange of educational and socio-cultural activities among the individuals who have keen interest in discovering our civilization.
Related News
Comments

Farid Farah
- Oct 01
Greeting from Egypt.
Being one of the major Egyptian Tour Operator since 1980 & have arranged tours to Egypt favor clients from Europe , USA, CANADA , India , China , Africa & Middle East .
We have arranged Incentive trip favor 250 clients of TATA STEEL – PART OF TATA GROUP ,January 27 till 31 , 2011 .

Glad to offer the following :
Offer A :
3 nights at Pyramids Park 5 * hotel in Cairo including breakfast. www.pyramidsparkresort.com
1 night at Metropol Paradise Inn 4 * hotel in Alexandria including breakfast www.paradiseinnhotels.com.eg
Tour of Egyptian museum , Giza Pyramids .
Over night trip & full day of Alexandria.
Offer Is Including : 4 nights with breakfast , taxes & service charge , Entrance fees at above sightseeing.
English speaking guide , private A/C Car , & two pickups to / from Cairo airport .
Package Cost Per Person:
Single US $ 655 Double US $ 545 Child US $ 190 .

Offer B :
1 night at Pyramids Park 5 * hotel in Cairo with breakfa
You must
login
to post comments.