Diergaarde Blijdorp zoo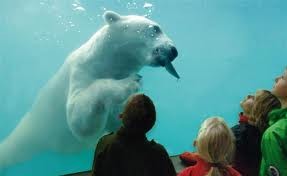 Diergaarde Blijdorp is a prominent zoo in Rotterdam. It is one of the most attractive zoos in the European continent. There are a number of awesome attractions for the visitors. You can leap into the completely enclosed oceanerium and go on a thrilling voyage to the foundation of the sea. You can travel along the coastal areas; have a conference with the several coastal and marine residents like fish (ranging from herring to shark), snakes, puffins, and big assemblage of Penguins.
You can also wander into the various areas of this animal world, where you can find the mesmerizing animals living completely at abode in specifically emulated natural landscapes.

At the African gorilla island, it is a wonderful experience to watch the mischievous gorilla family playing with their infants.
New regions to explore
You can also discover the African area and take a visit to the Crocodile River, whiter you can find crocodiles in large numbers. From a safe vantage point, you can be in close contact with girafees and other Savanna residents like hyenas, ostriches, kudus, and zebras.
Asian area
Continue your journey by traversing through the Asian region. You will be welcomed by several Asian inhabitants like Rhinos, Elephants, etc.
Ice Cave
Don't forget to visit the Ice cave and have a spectacular view of the polar bear below water, amidst an artificially created Artica environs.

Opening hours
It is opened on all days in a year.
During the winter season, the zoo is opened from 9:00 a.m. to 5:00 p.m.
During the summer season, it is opened from 9:00 a.m. to 6:00 p.m.
How to reach there
From eh central station the zoo can be reached in 12 minutes. You can catch either 40 or 44 bus service to reach the zoo.
Admission fees
No entrance ticket for kids under three years of age.
For children in the age group of 3 to 12 years, the admission fees is € 16.50
For adults above the admission fees is € 21.

Address
Blijdorplaan 8, 3041 JE Rotterdam, The Netherlands.
Contact: +31 900 1857

Comments
You must
login
to post comments.