Dickson House Cultural Centre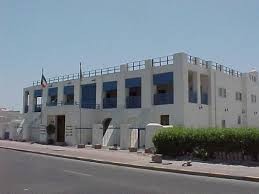 The Dickson House Cultural Centre is another exceptional place of attraction which evokes immense interest among tourist. It is situated in the opposite direction of dhow harbour in Sharq and is in the eastern direction of Seif Palace. It was initially constructed in 1870 as a Kuwaiti house later it was offered to the British to be used as housing headquarters. This house served as the home of the 1st British political envoy and serves as an icon of strong political relations among Britain & Kuwait. Starting from Colonel Knox in 1904, many British envoys resided in the house. However Colonel Harold Dickson is considered as the most well known envoy. He moved in 1935 to the new built headquarter at the British Embassy. At the age of 55, on his retirement, Colonel Dickson was chosen by Sheikh Ahmad Al Jaber Al Sabah, the Amir of Kuwait to serve as the newly formed Kuwaiti oil company. With his new designation, Dickson returned back from his new political envoy residence to his beloved sea facing home along with his wife Lady violet. Dickson died in 1959. Lady violet called by the Kuwaitis as UmmSaud lived there up to 1990, till the invasion of Kuwait; she was later evacuated to UK, where she died a few years later.
Noteworthy aspects
You will find the basement floor fully dedicated to ancient photography and some artefacts that dates back to the early part of the 20th century such as currency notes and other important relics. You can come across some of the things used by Dickson and his wife like pen case, ink pot, hand mill, manual typewriter, etc. You can also admire the artistically designed wooden boxes made out of ebony and locally known as "Beshtakhth" to keep jewels and other valuables. You can also admire the old photographs of Dickson and his wife which they took with Amir and other members of the Kuwait royal family.
On the whole Dickson house still serves as a symbol of strong friendship between Kuwait and Britain.
Fees
Entry is free, only civil id is required
Address: 7450 Arabian Gulf Street, Kuwait City, Kuwait
Related News
Comments
You must
login
to post comments.