Delhi Private School, Dubai (DPS, Dubai)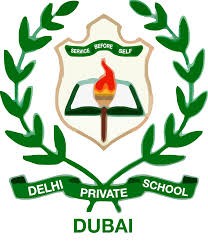 The Delhi Private School is a renowned educational institution located in the city of Dubai, UAE. It was founded in the year 2003. It is affiliated to the Central Board of Secondary Education (CBSE) and is approved by the Ministry of Education, UAE.
Vision
DPS, Dubai aims to be an educational institution in which each student is encouraged to comprehend his true potential in an ideal environment of blissful learning, committed to hard work, dedicated to be considerate , lenient & complete.
Mission
DPS ardently encourages
Academic fineness
Pastoral care
Actualization of aptitude
To make student into global citizens with open mind & forward thinking.
Curriculum
DPS intends to derive the most exceptional components of the Central Board of Secondary Education Curriculum merged with the subject's influence & array which are suitable to an educational institution with a universal approach.
Amenities
DPS boasts of having all the modern amenities like transport well equipped science and computer laboratories, well resourced library, playground, auditorium, etc.
Address
Delhi Public School P.O. Box 38321, The Gardens, Jebal Ali, Dubai United Arab Emirates Telephone: 04-8821848 Fax: 04-8821849 E-mail:-
[email protected]
Comments
You must
login
to post comments.