Bang Pae Waterfall, Phuket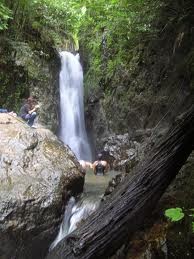 The Bang Pae Waterfall at Thalang's Khao Phra Thaeo National Park, is a renowned tourist spot for the visitors. Bang Pae is the largest waterfall InPhuket Island. You can enjoy the chill water, shade, striking environs, and go on a long hiking trip to the adjacent hills and landscape.

During the drizzling season the 10 meter height cascade is insecure, however if you take a visit in between the months of December to May, the waterfall slows down a bit. You can plunge into the main drop or any one of the drop pools and have a rejuvenating bath.

The place is also home to the Gibbon Rehabilitation centre. The Gibbons are kept in cages and are visitors are not allowed to go to close to the animals. The Gibbons are instrumental in preserving the wellbeing of the Jungle. The animal live on trees nibbling on seeds and grass and wherever they go, they drop these seeds, they by facilitating in the distribution and multiplying of tree varieties. Gibbon Rehabilitation Project (GRP) was established in 1992 as an NGO (Non Government Organization) body with object of adopting the captive Gibbons, retrain and releasing them back into the wild.

Bang Pae waterfall opening hours
The ideal time to visit the waterfall is from 09:00 to 16:30hr, so that you can also spend your time at the Gibbon Rehabilitation Centre.
Locality: From the Heroine's monument, you need to take the east turn around the Thepkasattri Road, the main artery of the island and move in the direction of the national park.
Admission fees:
For non-Thais, the fee is 200 baht for an individual.

Comments
You must
login
to post comments.