Al Fanar Shopping mall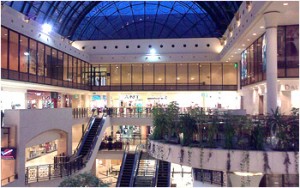 Al Fanar Shopping mall is a renowned shopping mall that is centrally situated in the Salem Al Mubarak St's shopping district in Salmiya. It is the most trendy shopping & recreation center. You can find at this 3 storey mall some of the world's finest brands , delicious foods and exceptional amusement amenities in a gracefully designed ambience.
Some of the branded outlets you can come across are Next, Claire's, Godiva, MAC, B & O, , Tiffany, River Island, Gucci and Claire.
Other renowned stores you can visit are Nautica,Ralph lauren, Zara Mango, Debenhams, Guess, NEXT Carrefour hypermarket, Lacoste,etc.
You can find the cinescape cinema as one of your favourite options.
A few of the main aspects of the mall
You will ample space to park your vehicle as it provided world-class parking amenities.
You can come across the top-notch departmental stores
Another noteworthy aspect you can find in this mall are the exhibitions & events that are conducted during the extraordinary occasion.
Shopping hours
Open daily, from 12 PM – Midnight
Contact details
P.O. Box 92 Dasman 15451 Kuwait
Tel: 25720289, 25720298. Fax: 25720327
Email: alfanarmall@alfanarmall-kw.com
Comments
You must
login
to post comments.