Tanzeem Hum Hindustani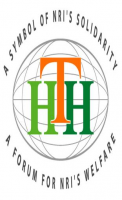 Tanzeem Hum Hindustani (THH) is a renowned Riyadh based cultural organization. It is a non-religious, non-profitable, voluntary organization that strives for the welfare of Non- resident Indians in the Kingdom of Saudi Arabia. Apart from addressing the grievances of the NRIs, it also promotes cultural activities by organizing a sequence of comedy & ghazal performances, "Ek Shaam Mastani" in cities such as Riyadh, Jeddah, Dammam and Al Hassa. The association also encourages Indian writers by felicitating them. It organized a function in Riyadh and felicitated a young budding author, Saif Ur Rahman for his first English novel "The Nucle Saga I".
Mr. Mohammed Quaiser is the president of Tanzeem Hum Hindustani. Under his able leadership, the association was instrumental in constructing auditorium in various cities of the Kingdom. Other activities of the group includes working for the nomination of Indians for the annual Pravasi Bharatiya Award, organizing the yearly mushairah in major cities of the Kingdom. The association has more than 13000 members.
THH also persuades the NRIs to invest in different states of India such as Telangana, Tamil Nadu, Kerala, etc.
Contact details
[email protected], [email protected]
Related News
Comments

piara lal sharma
- Mar 19
I would like to be a part of this Indians center pls advice me what to do for join this m already member of abroadindians n my mail
[email protected]
m from Punjab

Kayyun Parkar
- Mar 18
What we have to get continues update of this Association. We would like to be part of any event if there could be. Please let us the procedure.
You must
login
to post comments.