National Evangelical Church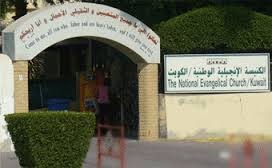 National Evangelical Church is a significant spot of attraction in Kuwait. National Evangelical Church, Kuwait also called as NECK serves as one of the oldest of worship for the Christians residing in Kuwait. It is situated in the Arabian Gulf Street amid the National Assembly building and the Catholic Church. NECK offers worship amenities for the Non Arab Christians, as well as for the Non- Catholic Arabs particularly for the several orthodox Christians & Protestant. Nearly 95 congregations worship at NECK.
As part of the American Mission Hospital, the American Mission started NECK the hospital is now transformed into a heritage centre which now functions under the Government of Kuwait.
The NECK administration manages the church and other buildings.
Address: Al-Shuhada St, Kuwait City, Kuwait
Phone Number: 965 2407195
Related News
Comments
You must
login
to post comments.