Mont Saint Michael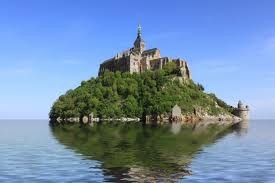 Mont Saint Michael also known as St.Michael mount is situated in a stony tidal island and a community in Normandy area of France. It is situated at Couesnon River's mouth close to Avranches. According to the 2006 census, 41 people are present in the island.
The Mont Saint Michael is considered the second most lovable site next to Paris' Eiffel tower. It offers an impressive sight among the power tides and sand banks. This heritage site is best known for the Gothic-style Benedictine abbey. In a straight line, medieval village is located beneath the monastery. It is absolute with small houses, zigzag streets and memento shops. Except when the tide is very high, the place is reachable at all times.
How to get there
You can take a train which runs from Paris' Gare Montparnasse to Rennes. It approximately costs about €55.80. There are buses from Rennes to Mont Saint Michael

Lermitage Mont saint Michel hotel
email address: [email protected]
By telephone: +33 2 33 89 09 99

Comments
You must
login
to post comments.