Lake Windermere – the major lake in England.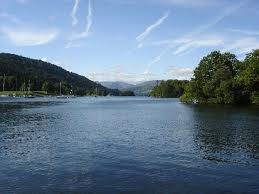 Lake Windmere is the biggest natural lake in England and forms part of the Lake District National Park. It is located in Cumbaria. It stretches 2 miles in length. It is 220 feet in depth and is one mile in width.
Nearly 18 islands are present in the lake. The biggest is a privately owned island called the Belle Isle. Some of the other islands are the St Mary Holmes or simple called as Mary Holme. The rest of the islands are the Bee Holme, Crow Holme or Bleake Holme.
Boating
Steamers, launches and ferry services are carried out in the lake. Three major boat clubs are situated around the lake. They are the Royal Windermere Yacht Club, the Windermere Motor Boat Racing Club, and Windermere Cruising Association
Windermere Steamboat Museum
Windermere Steamboat Museum is situated on Rayrigg Road in Bowness. It encompasses a vintage boat assortment that dates back to the year of 1896.
Lake District National Park
It is home to some England's unique animal species. It is the dwelling area for the red squirrels, butterwort and sundew colonies. The only nestling Golden Eagles pair is found in this park. Though the female eagle is not to be sighted ever since 2004, the male eagle still remains.

Accomodation
The Beech Hill Hotel

Newby Bridge Road,

Windermere,

Cumbria.

LA23 3LR

TEL:

0844 50 ASKUS (27587)

FAX:

0871 90 FAXUS (32987)

EMAIL:

[email protected]

Related News
Comments
You must
login
to post comments.