King Fahd Park Dammam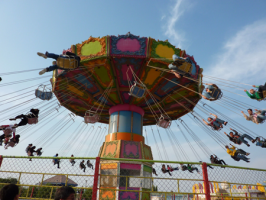 The King Fahd Park in Dammam is the largest in the Kingdom. King Fahd Park is located along the Dammam-Dhahran Express Road, north of the Gulf Palace and almost equidistant from the townships of Dammam and Al-Khobar.
Spread over 1,120 million square meters in the heart of the Dammam Area, its millions of trees and bushes is a haven of greenery and many ornamental pools provide a refuge for families in the heart of the city.
A large number of smaller parks are scattered throughout the area with scenic beauty, perfect places to spend evenings.
The water for much of the parks comes from recycling urban and industrial runoff. The sprawling area of the park contains amenities for families, from children to elders alike. A central cafeteria serves fast food and drinks in a large sitting area for families.
You will also find pools, man-made lagoons, artificial lakes, green spaces, large waterfalls, fountains, greenery, and buildings - all designed to offer soothing relief. Within the park, Saudi Amusement Center caters to the entertainment of children one of the largest parks in the region. Extremely modern in concept and design and run by professionals, the center boasts an exciting train ride to take visitors around the park.
Related News
Comments
You must
login
to post comments.