JSS International School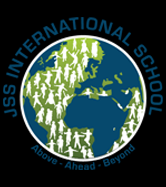 The JSS International School is a popular Indian school in the United Arab Emirates. It is situated in Dubai and is managed by the JSS MVP trust, a socio-cultural institution. It has initiated the concept of using Education as a social tool to make the necessary changes in the society. The trust's fundamental teaching is providing education to everyone. JSS MVP administers numerous institutions in India, Dubai, Mauritius and USA. The JSS International School (JSSIS) is one among those renowned institutions. JSSIS serves as an institution with a distinction. It encourages its students to invest their hard work & simultaneously nurture the habit of inventive thinking, the wish to do extremely well at each stage with the blend of affluent customs with the contemporary technology interweave with the 3 Cs- Creativity, Confidence & Character that facilitates the students to get transformed into ultimate learners & significant thinker.
Vision

Communicating education to life
Mission

Convey an absolute education to create worldwide citizens with an enthusiastic sense of self-confidence, dedication, responsibility & social awareness.
Curriculum

The school follows the ICSE (Indian Certificate of Secondary Education) Curriculum.
The program of study is in four stages
Foundation stage (K.G1 &K.G2)- General Knowledge. Maths, .English, EVS are some of the subjects introduced in this stage along with activities such as art, craft, dance, music, excursions, nature walks & contests.
Primary stage (1 to 5)- The subjects provided during this phase are English, Arabic, 2nd Language French/Hindi, Social Studies (UAE), EVS/Science, Computer Education, Maths, Islamic Studies, Music, Art & Craft, SUPW, Dance, Physical & Health Education.
Middle stage (6 to 8): English. II nd Language French/Hindi/ /Sanskrit, III rd language Arabic, Physics, Mathematics, Biology, Chemistry, History, Civics & Geography, Islamic Studies /Value Education, Environmental Education, Art & Craft, Computer Education, Dance SUPW, Music,Physical & Health Education & Life Skills.
Secondary stage (9 to 10)

The course studies in this stage are according to the guidelines of ICSE.
Group I (Mandatory)
English, , History, Hindi/French Civics & Geography, Arabic as according to the UAE Syllabus, and Environmental Education,
Group II (Any 2 subjects)
Science (Physics, Chemistry &Biology), Mathematics,
, Commercial Studies, Economics, Computer Science
GROUP III ( ANY 1 SUBJECTS)
Economic Application, Computer Application, Fashion Designing, Commercial Application, Technical Drawing, Physical Health Education, ValueEducation/Islamic Studies, SUPW, Art &Craft & Music according to the guidelines of ICSE guide lines. Extracurricular activities, club activities, Theater activities, diverse competitions & extraordinary sessions are an essential component of the school programme
Senior secondary stage (11 to 12)
In this stage English is the compulsory and other subjects are electives and students must opt for 4 elective subjects. .
Mandatory Subject
1. English
COMMERCE Stream
1. Commerce
2. Accounts
3. Sociology/ Mathematics / Business studies/ Physical Education/ English Literature
4. Economics / Computer Science / Psychology / Art
HUMANITIES Stream
1. History / Geography
2. Political Science/ Elective English/ Home Science /
3. Mathematics / Political Science/ Sociology/
4. Economics / Computer Science / Psychology / Art
SCIENCE Stream
1. Physics
2. Chemistry
3. Mathematics/ Computer Science / Psychology /Art/ /Electricity& Electronics/ Physical Education
4. Biology / Psychology / Economics / Computer Science / Physical Education/ Art
Amenities
The school is located in a sprawling area of about 23,338.74 sq.m with a wide array of amenities such as state of art computer & science laboratories with internet connection, auditorium, library, Music rooms, Sports complex counselling centre, AV room, etc.
Address
JSS International School
671 - 1431, Al Barsha South
PO Box: 37232
Dubai, United Arab Emirates
Phone: +971.4.3256886, Fax: +971.4.325 6889
Reception: 050 6338123, 050 6338123
Admission: 050 6338253
Transportation: 055 3255683 (Mr. Ravi), 055 6335453 (Mr. Sunil),
Email: [email protected]
Transport details
E-mail: [email protected]
Comments
You must
login
to post comments.