Jabriya Indian School (JIS)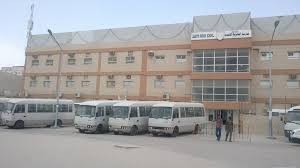 The Jabriya Indian School is a renowned education institution in Kuwait. Before the Iraq invasion of Kuwait, the Jabriya Indian School was called as The New Indian School and was registered in Hawally. From the Bedouin fashioned structure in Khaitan it shifted to the present premises in the year 1979. The New Indian school was adopting the Central Board of Secondary Education (CBSE), New Delhi. Subsequent to the invasion, the New Indian School stopped functioning.
Refounded
Later the institution was refounded in the year 1993 as the Jabriya Indian School and is situated in Kuwait's Jabriya district. It now functions as one of the foremost institutions providing quality education to the Kids belonging to the huge Indian society. Jabriya Indian School is affiliated to the Central Board of Secondary Education (CBSE), New Delhi and is acknowledged by the Kuwaiti Ministry of Education. The school has recently introduced the International General Certificate of Secondary Education (IGCSE).
Modern education
The school has adopted modern education with online learning in all classes. Each class is furnished with ultra short throw projector, interactive boards, central server linked to all the classrooms from KG to XII
Address:
JIS (Jabriya Indian School)
Al-Jabriya, Kuwait
Phone: +965 2534 0836
Related News
Comments
You must
login
to post comments.