Indian School Muladha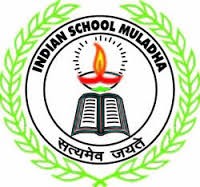 Indian School Muladha is a renowned Indian educational institution located in the Sultanate of Oman. The school was formed by the board of Directors and it mainly endeavours to train the students of the Indian Community living in the Sultanate of Oman. The School operates and serves as a secular, non-profit, non-political educational institution. It is affiliated to the Central Board of Secondary Education (CBSE), New Delhi and is endorsed by the Ministry of Education, Sultanate of Oman.
Aim
This prominent school strives to offer quality and moral based education intended at the general growth of the kids.
Curriculum
This educational institution conducts classes from kindergarten to STD XII. English is the medium of instruction. Urdu is taught from STD I to V, while Arabic is taught from Std VI to VIII. Malayalam and Hindi are taught from STD I to X.
Infrastructure
The school is well equipped with good infrastructure such as LCD projector fitted audio visual room, music room, store room, gymnasium, games room, arts & crafts room, kids room, physics & computer lab, kids world, canteen, etc.
Contact details
Indian School Muladha P.O Box: 42 P.C: 314 Sultanate of Oman Phone: +968 26811234 Fax: +968 26815140 Email:
[email protected]
[email protected]
[email protected]
Related News
Comments
You must
login
to post comments.