Indian school Al Ghubra Oman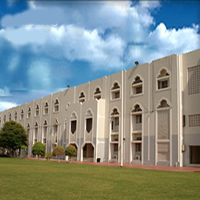 Founded in July 1990 primarily for the children of the Indian expatriates in the Sultanate of Oman.
Co-educational day school.
Education from Kindergarten to the Senior Secondary level with an infrastructure housing around 40 classrooms and Smart Class Rooms from classes 3 to 9 and 11 with Smart Boards , Overhead Projectors, PCs and WIFI connectivity, Audio Visual Room, well equipped Laboratories, Library and Playground with a Basketball court and Football ground.
Mission
To provide education to our students which will ensure their total development, instill human values in them and inspire them to become passionate learners, responsible citizens, and confident and successful individuals.
Affiliated to the Central Board of Secondary Education (CBSE), New Delhi.
Contact
The Indian School - Al Ghubra
P.O. Box 1887
C.P.O. Seeb
Postal Code: 111
Muscat
Sultanate of Oma
Main building - (968) 24491587, (968) 24491605
Kindergarten - (968) 24492826
Fax - (968) 24491424
Email:
isghubra@omantel.net.om
Web:
www.indianschool.com
Related News
Comments
You must
login
to post comments.