Indian International School, Buraidah (IISB)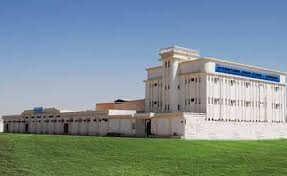 Indian International School, Buraidah (IISB)is a renowned educational institution in the Al-Qassim Region of the kingdom of Saudi Arabia. It is situated in the capital city of Buraidah. This school was formed as a division to the embassy of Indian School located in Riyadh. This educational institution was established in the year 1989 with nine teachers and 45 students and throughout the Indian community's committed endeavors in Buraidah. At present the student has more than 115 teachers, 2100 students, 15 administrative staffs and 49 other employees. This well known educational institution is affiliated to the CBSE (Central Board of Secondary Education), New Delhi, and is endorsed by the Ministry of Education, KSA. Under the kind support & able leadership of the Indian Ambassador to Saudi Arabia, Mr Hamid Ali Rao The institution attempts to progress forward to accomplish its objective of 100% pass in all subjects by all students.
Amenities
The school is well equipped with all amenities like playground, library sophisticated computer and science labs.
Address
International Indian School, Buraidah Saudi Arabia Postal Address: Post Box # 4260, Buraidah, Al Qassim Kingdom of Saudi Arabia Telephone : 06 384 0178 Fax : 06 384 0168 School Email ID :
[email protected]
Related News
Comments
You must
login
to post comments.