Indian Dentist's Alliance in Kuwait – IDAK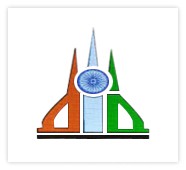 The Indian Dentist's Alliance in Kuwait also called as IDAK is a professional association of Indian Dentist professionals which was formed in the year 2006 and is enrolled with the Indian Embassy, Kuwait.
Objectives
The major goals of IDAK is to cultivate professional awareness, development and fellowship amid the individuals and for the superior profile for the Indian dentist experts in the country of Kuwait. Some of its other activities are providing community service, establishing and reinforincg health relationship with the Host country.
Community service
Oral health is a important component of the General health. Due to this motive, IDAK serves the broader society by means of oral health education, Oral health guides' publication organizing free dental screen camps for the kids (via educational institution (school) and the entire public with the extraordinary importance to individuals who are underprivileged. You can make use their community relevant services by contacting the association
contact
General Secretary – Dr. Rajesh Alexander (66932440/ 67775470),
[email protected]
[email protected]
(66590343).
Related News
Comments
You must
login
to post comments.