Gold Souks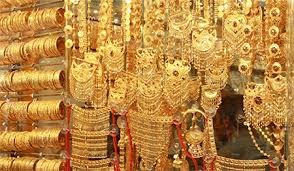 Middle East is tremendously renowned for procuring gold jewellery & predominantly Kuwait is renowned for the actual excellent gold adornments. The Gold Souks in Kuwait provide diamonds, platinum & seldom silver. Since the government keep a firm control over adulteration, you will be able to purchase pure gold. However the price is the same as in the other parts of the globe. The only distinction you can find is the gold making charges; based on your negotiating skills you can get the best bargain on the Gold ornaments. The Kuwaiti gold designs are created in Arabic fashion (21k) as well as in Indian fashion (22k).
Locations
The gold souks are located in various parts of Kuwait
Gold souk at the Al Watiya Complex
It is situated in the Watiya Abu Bakr Street; at the back the Sheraton Hotel & the four point Sheraton. You can find several gold outlets at the basement and in the 1st floor. This is an exceptional place to procure your ideal gold ornaments. The place appears to a mini India Town & a Filipino town on Saturday & Friday
Salmiya region Souk
You can find the gold souk in Salim Al-Mubarak Street in one of the renowned shopping spots in Kuwait.
The Central Gold Souk
You can find the government office in this area where you can check the gold for its purity & hallmark. You can find a number of trendy designs kept on display; you can choose your preferred design or place an order for making your individual customized designs.
Souk Al-Mubarakiya
Souk Al-Mubarakiya is regarded as the biggest Souk in Kuwait you find numerous Indian (22k), Arabic (21k) and western (18k) designs. To reach here, from the Gulf road you need to head straight to the Grand Mosque and then turn towards the Mubarak Al-Kabeer Street and then at the first main junction take a right, you will be at the Souk Al-Mubarakiya.
Opening hours
Normally, the Gold souks are opened from Saturday to Thursday from 9:30 AM to 1PM; and from 4:30 PM to 10:30 PM; On Fridays it is opened from 4:30 pm to 10:30 PM. Timings can differ from shop to shop
Comments
You must
login
to post comments.