Fantasy Land Riyadh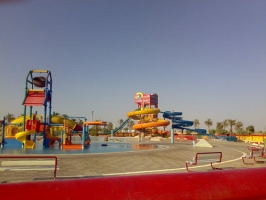 This is a large park with plenty of activities for each member of your family. There are vast grassy areas where you can set out a picnic. Or if you do not want to bring your own food there are several restaurants to order lunch from. Your children can ride on a pony or horse or they can rent a bicycle.
You can even rent a bicycle with two seats if you want to get some exercise too. There is also an outdoor amusement park with different rides.
You and your children will love their dolphin and seal show put on almost every evening!
They showcase the sea lion-and-dolphins show inside like in Japan's Ocean Park, but take note cameras or even cell phone cameras are prohibited inside so please don't attempt to show it or bring them with you.
It is located in Janadriyadh, Riyadh, Saudi Arabia, almost 20 kilometers away from the Center.
Related News
Comments
You must
login
to post comments.