Concertgebouw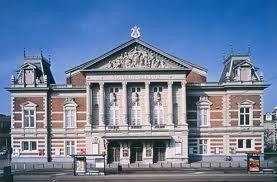 Concertgebouw is a renowned tourist spot situated in Amsterdam. It is one of the world's most excellent concert halls and is well-known for its acsoustics. Concertgebouw was inaugurated on April 11, 1888, with a rock band comprising of 500 chorus singer and 120 musicians. They performed the works of Beethoven, Handel, Wagner, etc.

You can find the great hall (Grote Zaal) having 2037seats and is of 144'X92'x56' in dimensions. Without audience the concert hall has a reverberation time of 2.8 seconds and with audience it has a reverberation time of 2.2 seonds. This fantastic hall has excellent sound quality and dynamic range. You can hear the Brahms German Requiem and will find its resonance quality to be outstanding. You will find the concert hall built in brilliant architectural style. Annually 900 concerts are conducted in this hall.

Opening hours
The Box office is opened on Monday to Friday from 13:00 hr to 20:15hr and
On Sat & Sun from 10:00hr to 20:15hr
When there is no concert, the box office will close at 17.00hr in the evenings. .

Address
Concertgebouw
Concertgebouwplein, 2 - 6 Museum Quarter,
Amsterdam 1071, the Netherlands
31 20 6718345
For tickets call 099-6718345( for one call it costs one euro)

Accomodaition near Concertgebouw

NH Barbizon Palace
Prins Hendrikkade 59-72, Amsterdam, , 1012 AD Netherlands
020 5564564

Comments
You must
login
to post comments.