Association of Malayalees in Barcelona (AMB)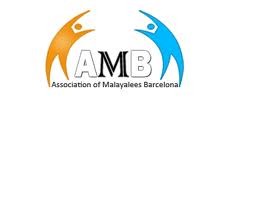 The first Malayalees association to be formed in Barcelona is the Association of Malayalees of Barcelona, abbreviated as AMB. It was established in the year 2004. The association is registered, as a non profitable association. The AMB is a cultural, social, and literal association, and its main goal is to make the Indian country have a closer affinity with Barcelona.
Barcelona is the second largest city in Spain and the most densely populated city of Catalonia.Barcelona is acknowledged as an international city because of its significance in the field of entertainment, media, arts, commerce, finance and International trade. It possesses an affluent cultural heritage and is a well-known tourist spot. The city has the credit of hosting the Summer Olympics in the year 1992.
During the nineties, Malayalees started to come to Barcelona. At the time of formation of this association, there were only 20 Malayalees, now it has grown to strength of 70 members.

President
Aldrin Antony
Mob: 664235645
Email: [email protected]


Vice president
Sindhu Joseph
Mob: 661259759
Fix:
Email: [email protected]

Related News
Comments

Farid Farah
- Oct 01
Greeting from Egypt.
Being one of the major Egyptian Tour Operator since 1980 & have arranged tours to Egypt favor clients from Europe , USA, CANADA , India , China , Africa & Middle East .
We have arranged Incentive trip favor 250 clients of TATA STEEL – PART OF TATA GROUP ,January 27 till 31 , 2011 .

Glad to offer the following :
Offer A :
3 nights at Pyramids Park 5 * hotel in Cairo including breakfast. www.pyramidsparkresort.com
1 night at Metropol Paradise Inn 4 * hotel in Alexandria including breakfast www.paradiseinnhotels.com.eg
Tour of Egyptian museum , Giza Pyramids .
Over night trip & full day of Alexandria.
Offer Is Including : 4 nights with breakfast , taxes & service charge , Entrance fees at above sightseeing.
English speaking guide , private A/C Car , & two pickups to / from Cairo airport .
Package Cost Per Person:
Single US $ 655 Double US $ 545 Child US $ 190 .

Offer B :
1 night at Pyramids Park 5 * hotel in Cairo with breakfa
You must
login
to post comments.