Al Rashid Indian School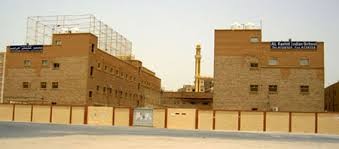 Al Rashid Indian School is a renowned educational institution that imparts quality and value based education to the kids. This school was started in the year 1997 as a co-educational school. The school assists in moulding the children's' mind, soul and body to face the challenges of life and take them in the right spirit, with zeal and determination.
Amenities
This well known school is equipped with the state of art facilities like, Computer Lab, Physics, Chemistry, Biology & Mathematical laboratories, Audio Visual Room, Art & crafts room, library, language room, football ground, basket ball court, well resourced Kindergarten auditorium for carrying out seminars and other miscellaneous activities
Accomplishments
Inter School Art Competition merit prize winner (kala Kuwait)
Inter School Fiction Writing Competition winner
Inter School Elocution Competition winner
Inter School Islamic Quiz Competition winner
Qur'an Recitation Competition winner
Address
Al Rashid Indian School
Year Established:
P.O. Box No. 41090, Farwaniya, Kuwait.
Tel: 24728124 / 24735895
Related News
Comments
You must
login
to post comments.