The New Indian School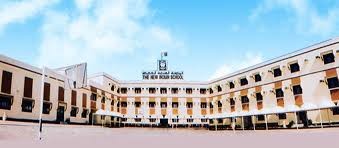 The New Indian School is a renowned educational institution in Bahrain. It was founded in the year 1990 and is administered by a panel of likeminded and committed enthusiastic individuals signifying Indian community's cross section. The education institution emphasizes on the each kid's incorporated personality.. With this intention the school offers identical precedence to the co-curricular performance as recognizing the inborn talents right from the initial phases and sharpening the student's skills. The educational institution also possesses a integral procedure of inculcating moral values by means of significant communication & demonstration.
Some of its Objectives
The New Indian School aspires academically moulding the kids both mentally as well as physically to face the life's challenges and trains them to esteem the country's culture. The school endeavours to make use of the kid's capabilities for pioneering intentions. It also aspires to transform the children into morally dutiful citizens.
Senior secondary subjects that are provided
Mandatory (Compulsory) – English is the main (core) subject Elective Subjects Science Stream: Mathematics , Biology, Physics, Chemistry, Biology & Computer Science Commerce Stream: Accountancy, Business Studies, Economics, Mathematics, Informatics Practices, Entrepreneurship and Marketing. Humanities Stream: Sociology, Political Science, Economics, History, Entrepreneurship and Marketing. Extra-curricular activities:Elocution, Dramatics, Educational Tours, Debate, Music (Instrumental & Vocal), Quiz contest, Craft, Band, Dance, Public Speaking. Games & Sports & Games: Exterior Activities - Football, Cricket, Basket ball, Throw ball, & Volley ball. Indoor Activities - Chess, Table Tennis, Badminton & Carom Other amenities – The New Indian School is well equipped with other facilities such, Maths, Computer & Science labs, , Auditorium, Audio visual room, Play room (KG) Indoor & Outdoor Games amenities, Counselling Facility, Medicare, Canteen, A/c Buses, Book store, etc..
Contact Details
The New Indian School P.O. Box 33131, Isa Town Kingdom of Bahrain Tel: 17622350 Fax: 17622351 Email: nischool@batelco.com.bh
Related News
Comments
You must
login
to post comments.