Bahrain National Museum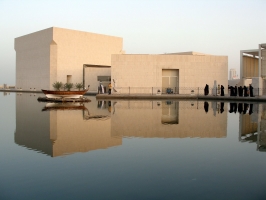 Situated at the junction of Al-Fatih Highway and Shaikh Hamad Bridge leading to Muharraq, the Museum was officially opened in December 1988 to become one of the latest and largest museums in the Middle East.
The Museum consists of several exhibition halls covering the history of Bahrain from the stone age, through ancient civilizations and up to the pre-oil period.
Museum houses many of the ancient treasures dating back as far as the Dilmun Era – then spend a day visiting 4,000-year-old sights and immerse yourself in the authentic Arabian experience.
Location : Diplomatic Area
Entrance Fee : 500 fils
Visiting Hours : 08:00 - 20:00,
Contact Tel: 17292977
Related News
Comments
You must
login
to post comments.