1st Paintball, Riyadh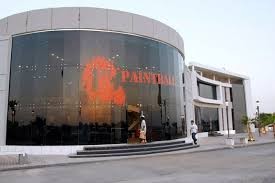 1st Paintball is a renowned amusement centre in the capital city of Riyadh. It provides a blend of endurance hunting sport & combat play. But as an alternative to hunting the beasts with the guns individuals shoot at each other with the pistols which discharges balls of paint.
About the paintball game
The paint ball game was initially played way back in the year 1981 in New Hampshire in which the participants compete against each other as individuals or as teams to get rid of the opponents by striking them with capsules that holds paint ( denoted as a paintball) from a gas power-driven instrument known as paintball marker.
Avid participants
Enthusiastic paintball players engage in recreation on the specifically laid out paintball arenas. These fields comprises of particular limits, blockade at the back which the participants can conceal and the neutral zones. You can also find indoor fields that are well equipped with the spectators area and lighting arrangements.
An ultimate center for amusement
The 1st paintball in Riyadh serves as an ideal entertainment centre where you can spend quality time with your kids and family members. You have the convenience of booking your favorite timings to to take part in groups (minimal 10 participants are required to participate in groups. You also have the facility of booking a mobile unit so that you can play the paintball game in your own home or any place of your preference
Opening hours
9.00am to 11 pm
Address:
1st Paintball 2nd Roundabout, Thumama, Althumamh, Riyadh, Saudi Arabia Phone Number: 920003318 For further details, call No.# 01-4105005/01-4101027 (in between 9 a.m. to 4p.m.).
Related News
Comments
You must
login
to post comments.